Fall is here, which typically means several things: The air starts to get dry; the wind starts picking up, and we start turning on the indoor heat. All of this results in in dry and cracked skin.  When the weather gets cold, it's important to indulge in some extra self-care. Here are 6 of our self-care essentials to add to your routine so you can keep your skin moisturized and glowing all fall long!
1. Ancient Oat Hydration Crush
The best way to combat dry skin is to hydrate it. For that, we recommend our Ancient Oat Hydration Crush. This crush uses colloidal oat which helps to soothe, moisturize, and provide relief for irritation. These oats are combined with hydrating rice milk which will help with long term hydration even after your soak is over. Aside from the moisture benefits, Ancient Oat includes hints of sandalwood, vanilla, and citrus, and helps to also elevate your relaxation and improve sleep. Not to mention, it's also great for those with sensitive skin, making it the perfect fall essential for everyone!
2. Cozy Candles
A great way to add some coziness to your bath routine is by using candles. By lighting a candle, you can surround your bathing experience with the perfect cozy fall scent. Some of our recommendations would woodsy scents such as sandalwood or fireplaces, strong coffee, or apple scents, or of course the classic pumpkin pie for the perfect autumnal staple. Lighting candles can also help to set the mood. Light the candle and turn off the lights in your bathroom and bathe in the warm glow! If we could only recommend one candle for you to use, we'd recommend any candles from LOHN!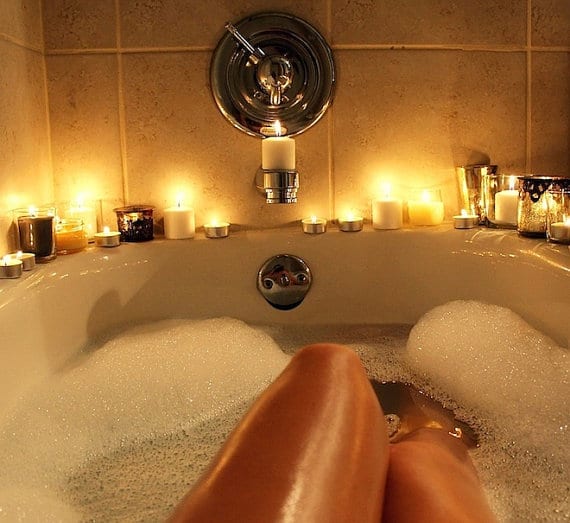 3. MILK Mineral Bath Soak
If you're looking for another hydrating essential that's specifically formulated for those with sensitive skin, consider the MILK Mineral Bath Soak. This soak features coconut milk, Coconut Co2, and oat milk, allowing for a gentle yet relaxing soak. Along with oat and coconut, this product also features dead sea salt which includes minerals like magnesium, calcium, and potassium which can help with skin conditions and improve circulation. The best part of this soak is that it smells like just based coconut macaroons!
4. A Warm Drink
You can't have a fall bath without a cozy drink, and there's so many options to choose from! First option would have to be a warm tea. In terms of the perfect blend, we'd recommend anything with pumpkin, cinnamon, or apple to really capture those fall vibes. Another great option would be a warm apple cider! Apple cider is also a great antioxidant meaning that drinking one during your bath can help you refresh your body inside and out! Finally, it's never too early to start drinking hot chocolate! Consider making one with some marshmallows or whip cream to really get yourself in the spirit this fall.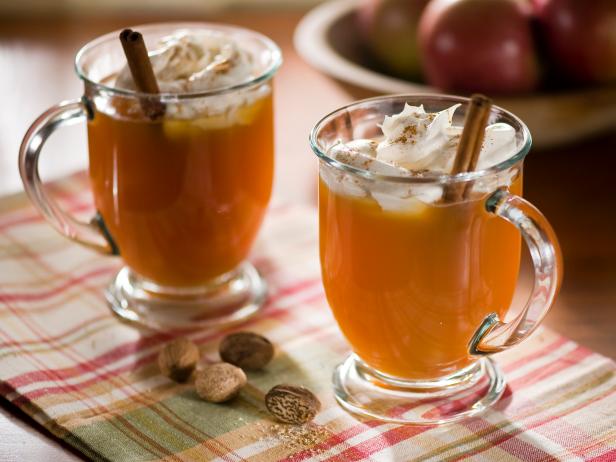 5. BePure Bubble Elixir
If you are more of a bubble bath type of person, the BePure Bubble Elixir is the perfect addition to your bathing routine! This bubble bath features dewy cucumber water to help hydrate and detoxify the skin, as well as coconut to hydrate, reduce inflammation, and keep your skin looking radiant on those cold winter days. How does our bubble bath stand out? Our bubble baths are formulated without the harsh surfactants and detergents. Our bubbles are also super frothy and long lasting, allowing for your bubble bath to feel like a day at the spa!
6. Body Butter
After getting out of the bath, it's important to moisturize your body to protect your skin from the cold elements. As the weather gets dry, we like to whip out a body butter during the colder months! Body butters are much thicker than your typical lotion which allows your skin to stay moisturized for longer periods of time. It's also made with more natural materials such as cocoa, avocado, or jojoba to really help penetrate the skin. So, if you typically use a fast-absorbing body lotion, consider swapping to a body butter for the cooler months to keep your skin glowing.